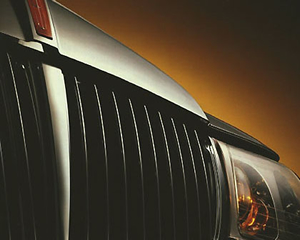 From drinking and dancing to partying and cheering, many people spend hours preparing for the big night. The mass size of these events sometimes places a large importance on these events, and many people celebrate bachelor parties and birthdays at these games. Even at a regular season game, a group of friends may decide to celebrate by taking in a hockey or football game first. If you are planning on celebrating at a sporting event in Toronto, a limousine rental from Toronto Airport Limousines will make all the difference. Whether football, hockey or basketball, celebrate in style, enjoy the ride, enter in fashion and leave all your worries behind.

There is no reason to think that limousine services are reserved for the rich and famous, or that they are reserved for weddings and anniversaries. There are many who consider a night out on the town at a sporting event and or playoff game a special celebration. With the large impact of sports and professional leagues in Toronto, there is a large demand for parties and entertainment revolving around the whole industry. In just about every sport you can think of, a party before the game, generally known as a tailgate party, kick starts everything for the night. Can you think of a better entrance than a sporting event limousine rental? Even if you want to turn the night into a big party, we can help you with that.
If you are celebrating with a large group of friends, you might want to consider soliciting a limousine bus from Toronto Airport Limousines. With the amenities, larger space, dance floors, wet bars and entertainment systems, you can turn the limo bus into your very own private party venue. You can even watch the game from the comfort of the back of the bus, without having to step one foot off. Or, you can have a pre-party, attend the game and then continue the party after your favourite team wins.

Drinking is a large part of enjoying any sporting event, and do you really want to be the friend that gets stuck as the designated driver at the end of the night? You and we know that you do not, and therefore, a sporting event limousine rental is the perfect ingredient in your equation for the best night out. Besides this one obstacle, how much will cost you in gas and parking to get 10 of your friends to downtown, fight traffic and waste time. Well, you can be sure that Toronto Limousines will provide you with options much better than those you might have considered the first time, and they can do it easily.

So, now you have several reasons to consider a sporting event limousine rental for a sporting event. Whether it is the time spent driving in traffic, choosing who the designated drivers are, or the importance of such an event. If it is a the birthday or the bachelor party of your best friend, take the time to show how good a friend you are, and call Toronto Limousines to take it all the way. A sporting event is a great time for the guys, and on such a special night, a limo rental can make all the difference for everyone involved.