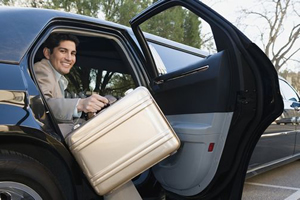 The emphasis of image and professionalism becomes extremely important and more critical in the corporate world, as the expectations of performance and service guarantee drives excellence and improvement across all industries within our economy. Limousine rental services are not different than everyone else, and Toronto Airport Limousine strives daily for continued excellence and improve in the delivery and quality of our services. When it comes to the corporate world, our limousine corporate service includes airport limousine car services, chauffeur personal services and private car transportation limo services. Whether it is simply getting to the office, getting to the airport terminal, dinner meetings or business negotiations, corporate limo services are the way to go.

When you have a business associate flying into the city, or if you have a large investor coming in to inspect the status of your business development, the treatment you provide these corporate figures is important. Sending a junior associate or a junior employee to conduct them to your office. Do not risk it with someone who may not be appropriate for this situation, but rather let Toronto Airport Limousines send one of their professionally trained and attired drivers along with one of their best airport limo vehicles to pick up your guest from the airport. Our driver will greet them, attend to their luggage and conduct them to the vehicle. Their trip to the office, hotel or a meeting will be professional and more enjoyable.

Once your guest arrives in the city, the likeliness is that they need transportation for the duration for their visit, and securing a personal chauffeur is what Toronto Airport Limousines recommends. When they are finished at your office, our driver can take them to their hotel room, where they can kick off their shows, take a hot shower and relax for the remainder of the afternoon. When the evening time rolls around, our service can circle back around and pick them up for that dinner meeting you have pre-arranged. Their airport limousine service will become more like a personal car service, ready to take them wherever they need to go, whenever they need to go, instead of letting them hail down a taxi.

Don't leave it to chance, and make sure that you get the best for those who are taking the time to invest in your business. Invest back in the people that have taken a chance on you, and give them the simplest of services with the highest level of satisfaction. Our drivers can handle their luggage, provide them with complimentary snacks and drinks while riding in one of our airport limousines, and even keep them updated with news from around the city and the economic markets. From safety to comfort, we will guarantee the complete satisfaction of your clients and your satisfaction through our service guarantee and commitment.